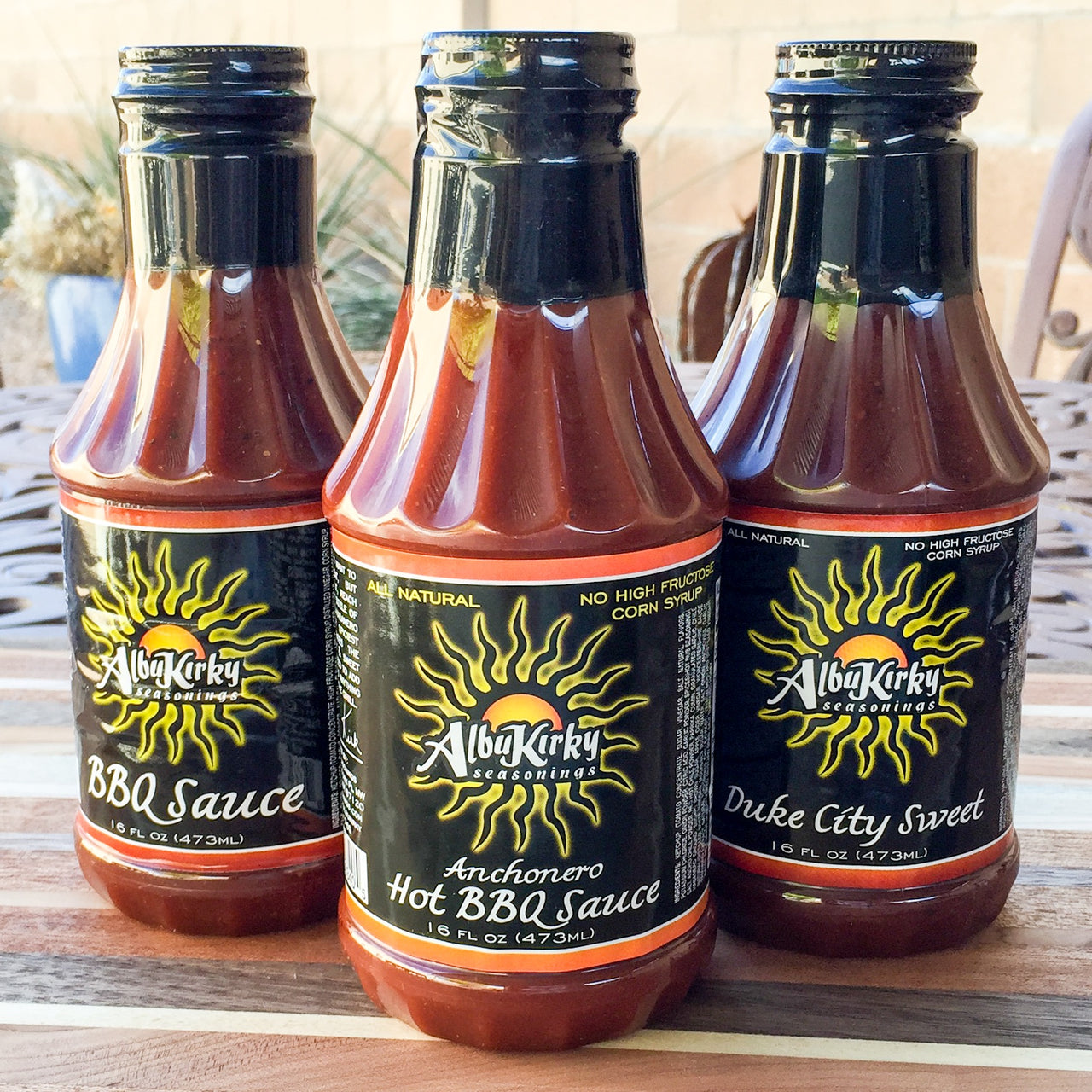 Buy more, save more! BBQ Sauce sale! 
SAVE 20% off one bottle!
SAVE 25% off a 3-pack!
SAVE 28% off a 6-pack!
FREE SHIPPING on orders $50 and over!
Receive one bottle of each of our 3 spectacular BBQ sauce flavors!

1-16oz. bottle Red Chile BBQ Sauce (the tangy one)
1-16oz. bottle Duke City Sweet (the sweet one)
1-16oz. bottle Anchonero Hot BBQ Sauce (the hot one)
Slather on ribs, chicken, pork, brisket, and burgers...anything that might need a flavor boost!
*No substitutions. This item is NOT shipped in a gift box. 
Visit AlbuKirky The Blog for recipes and lots of culinary commentary.