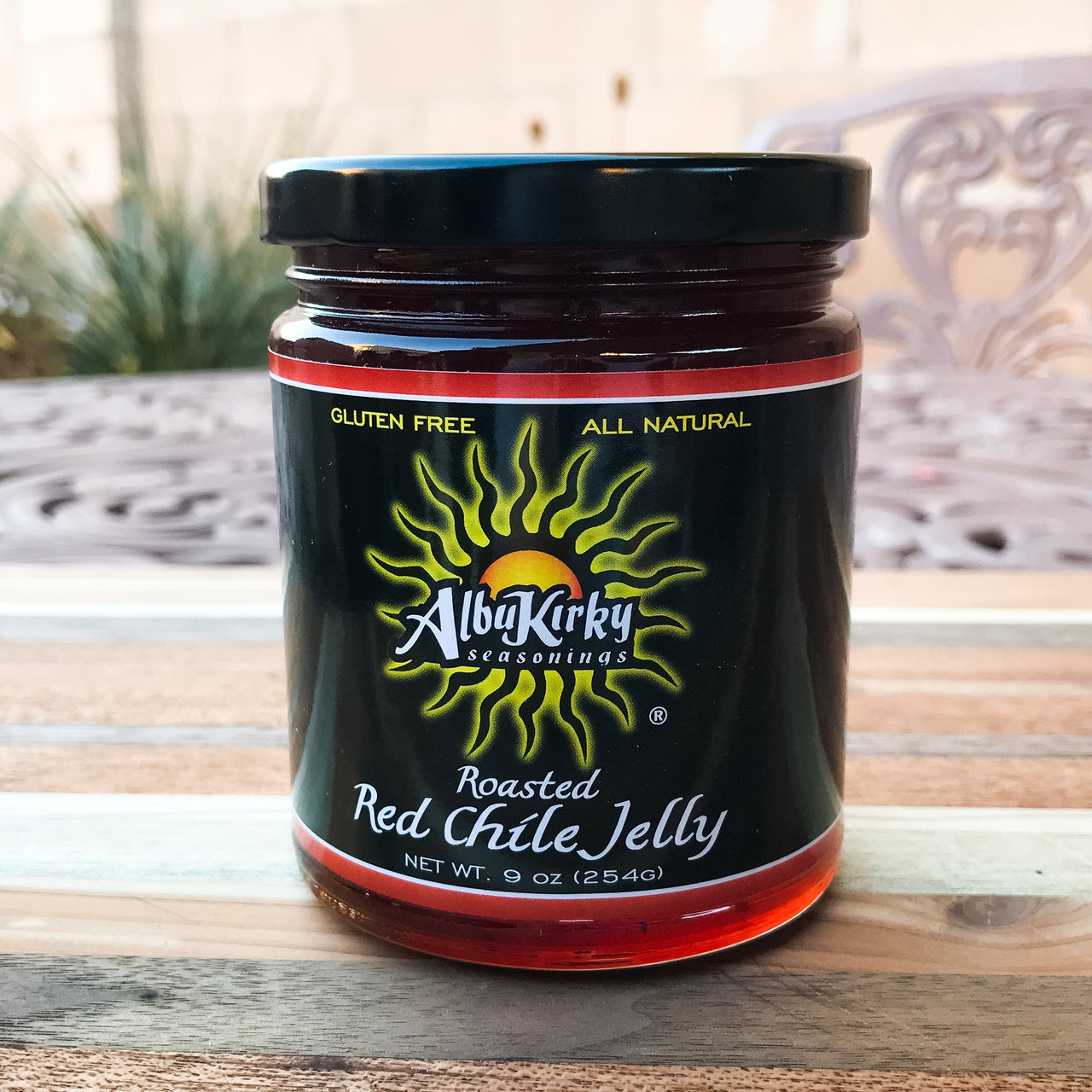 FREE SHIPPING on orders $50 and over!
The best way to capture the flavors of New Mexico in a jar? With our Red and Green Chile jellies. These recipes were born in the kitchen of my sister-in-law and begin with the finest roasted chiles available. Slather on toast, pour over cream cheese, drizzle on grilled chicken or pork. Heck, eat it by the spoonful. We won't tell. Just get it in your mouth. You can thank us later.

Visit AlbuKirky The Blog for recipes and lots of culinary commentary.