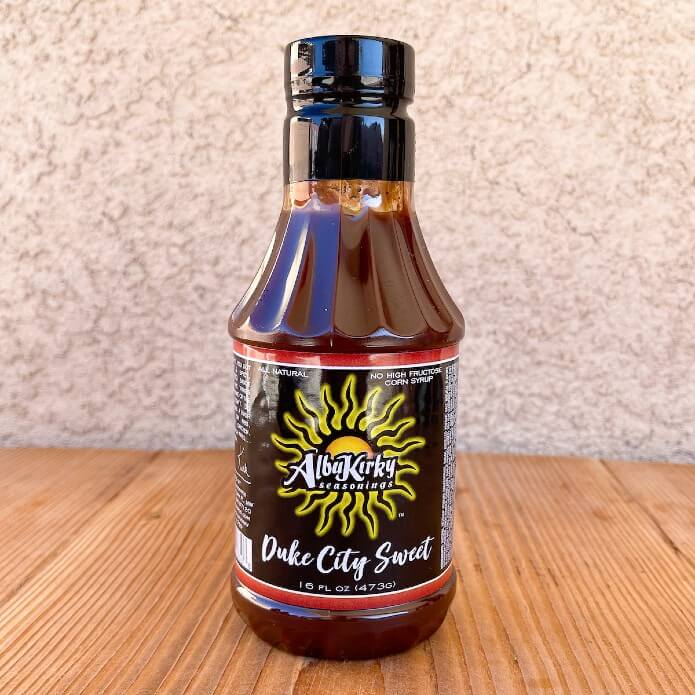 Buy more, save more! BBQ Sauce sale! 
SAVE 20% off one bottle!
SAVE 25% off a 3-pack!
SAVE 28% off a 6-pack!
FREE SHIPPING on orders $50 and over!

Hit the drop down menu for 3-pack and 6-pack options! And maximum savings!
You asked for it! You got it! An all natural sauce with all of the ingredients you want and none of the ones you don't.The mouthwatering flavor profile begins with our Red Chile BBQ Rub added to a smokey molasses base, with sweet notes upfront and a peppery finish. Do your tastebuds a favor and slather it on ribs, brisket, pork, chicken, burgers, french fries...you get the idea.

Visit AlbuKirky The Blog for recipes and lots of culinary commentary.