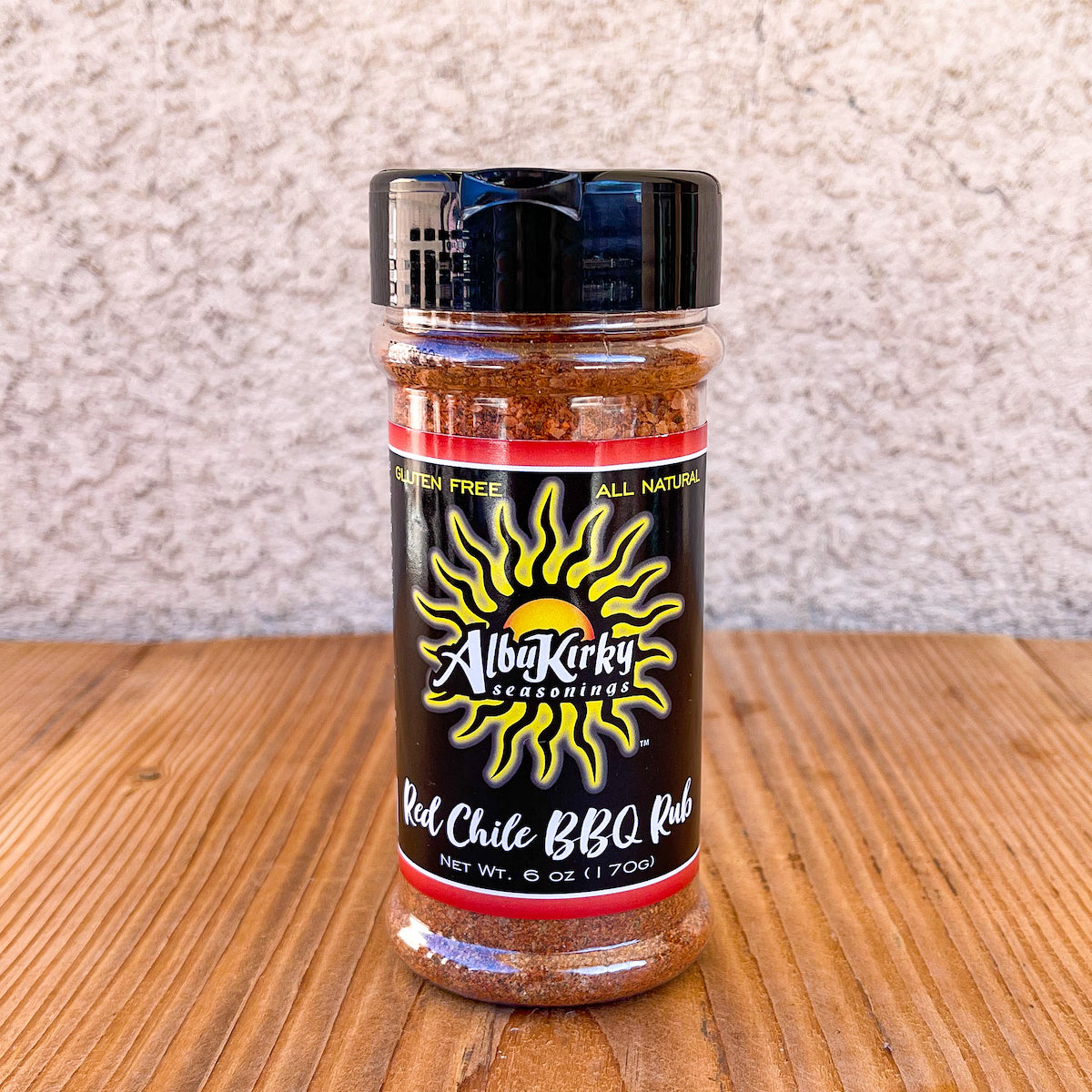 Everything is on sale!
20% OFF all 6oz rubs & sauces!
10% OFF all 12oz rubs, combos & gift boxes! 
FREE SHIPPING on orders $50 and over!
The one, the only...the rub that started it all!  My signature BBQ rub features red chile for a unique flavor with a little kick. Get a bottle or two and add the taste of the Southwest to your next cookout. Particularly mouthwatering on ribs, brisket, pork, steak, and chicken, but don't stop there! Roasted veggies and potatoes get a delectable makeover, too!  
This delicious rub is the seasoning base used in both of our sauces. Use it to season pork, ribs, or chicken before you smoke, then finish with one of our sauces about 30 minutes prior to pulling it off the heat. You'll be the hero of the grill!  
Visit AlbuKirky The Blog for recipes and lots of culinary commentary.
For full ingredient list and nutritional analysis see the Red Chile BBQ Rub 12oz Mega Bottle HERE.