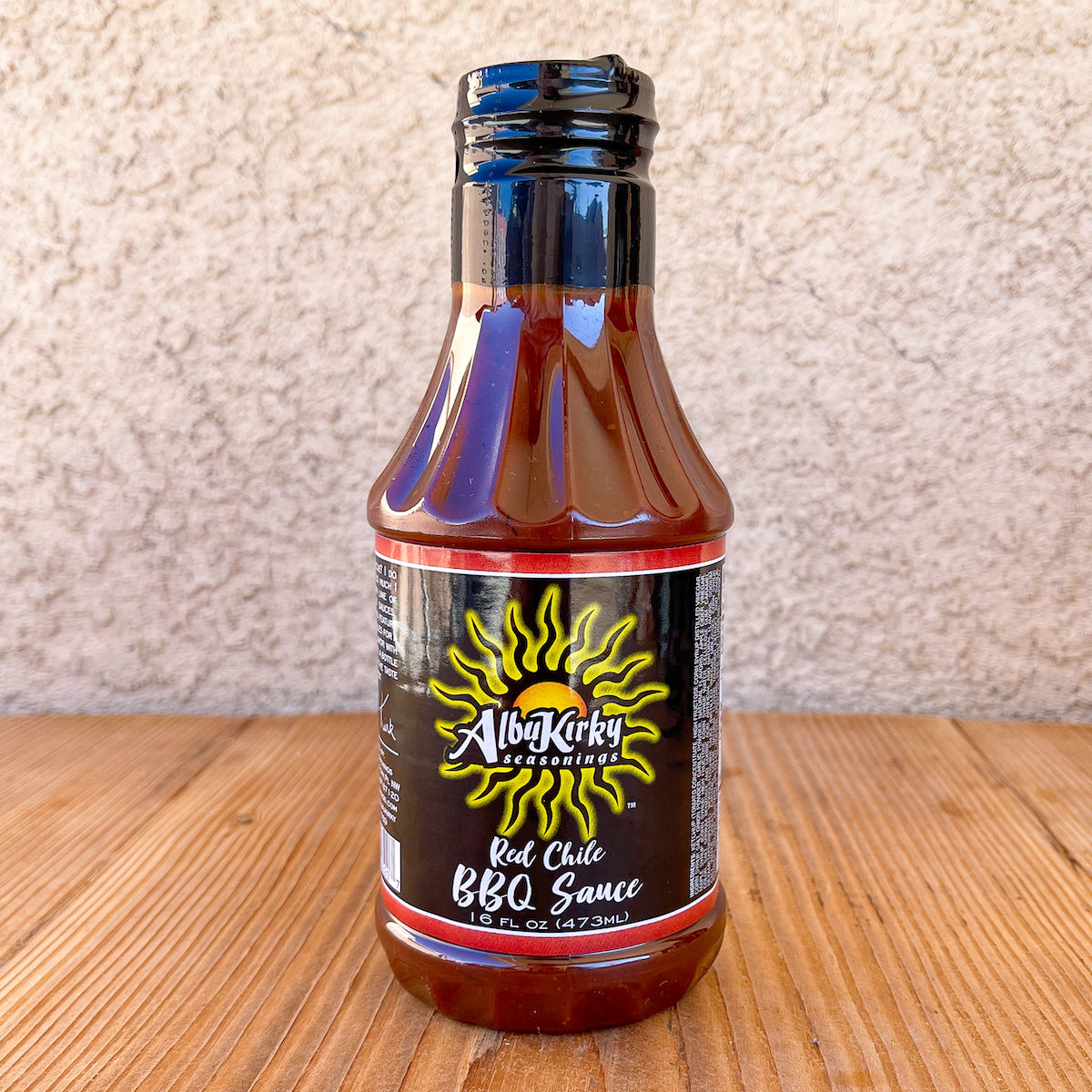 Buy more, save more! BBQ Sauce sale! 
SAVE 20%

off

 one bottle!
SAVE 25% off a 3-pack!
SAVE 28% off a 6-pack!
FREE SHIPPING on orders $50 and over!

Hit the drop down menu for 3-pack and 6-pack options! And maximum savings!
This sauce begins with a blast of flavor from our Red Chile BBQ Rub, followed by a zesty emphasis from the vinegar. Not as sweet as traditional sauces, which plays up the smokey, peppery notes naturally found in the red chile. Mild enough for the youngest BBQ aficionados in your family, but sophisticated enough to dazzle the adult palate. Make room in the fridge for your new favorite sauce!

Slather on ribs, chicken, pork, brisket, and burgers...anything that might need a flavor boost!
Visit AlbuKirky The Blog for recipes and lots of culinary commentary.