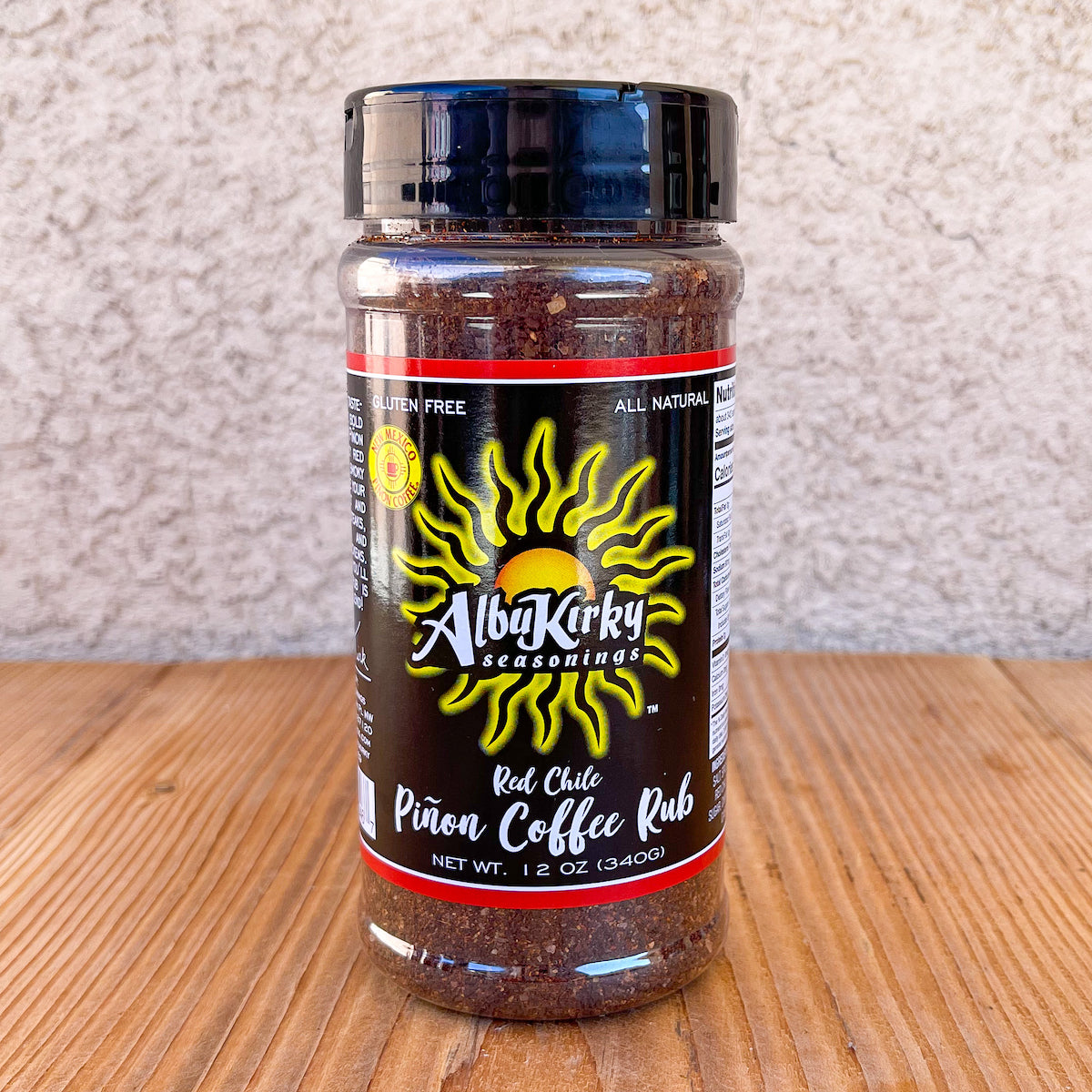 Everything is on sale!
20% OFF all 6oz rubs & sauces!
10% OFF all 12oz rubs, combos & gift boxes! 
FREE SHIPPING on orders $50 and over!
You asked. We answered. Your favorite rubs and spice blends are now available in 12oz. MEGA bottles! 
Wake up your tastebuds with the bold flavors of NM Piñon Coffee and spicy red chile! Warm, smoky notes will give your palate a jolt and elevate your steaks, pork chops and roasted chickens. One bite and you'll agree, this rub is the perfect blend!
This coffee forward rub is low in sodium and sugar. An excellent addition to the health conscious griller's seasoning arsenal!  
***This product is priced higher than the other 12oz blends as we source local high quality coffee which increases the cost of its production.
Visit AlbuKirky The Blog for recipes and lots of culinary commentary.
Get our recipe for Coffee Braised Beef Ribs HERE!